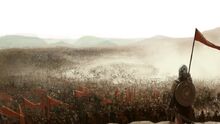 O Império de Samarach estava contraíndo há décadas, então não foi um choque quando seus exércitos e embarcações posicionados na Península Valenpoint foram chamados embora para manter a ordem em outros lugares. Quando anos se passaram sem o retorno dessas forças, ficou claro que apesar do império não estar concedendo a liberdade da península, ele certamente não era capaz de impedí-la.
Recém-libertas, as duas grandes cidades da Península formaram suas próprias nações, enquanto a maioria das vilas e aldeias no resto da região formaram conselhos de anciões e tentaram governar a si próprios. Agora, sessenta anos depois, os decendentes desses anciões e nobres ainda reinam sobre a maior parte da região, uma coletânea de pequenos ducados.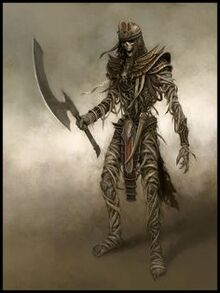 A paz foi quebrada pelo surgimento inesperado do Reino Renascido, uma força de mortos-vivos que surgiu do submundo e através das passagens pelas montanhas. A guerra contra eles durou cinco anos, unindo toda a península assim como aliados de locais próximos e distantes. No final, por pouco, os defensores da península venceram.
Uma nova confederação nasceu nas chamas dessa guerra, mas agora que os mortos-vivos foram derrotados, as rachaduras nessa união já estão aparecendo. Valen, agora chamada de a Cidade da Esperança, é a maior das cidades na península, mas até mesmo ela é ameaçada nessa nova e caótica era.
Ad blocker interference detected!
Wikia is a free-to-use site that makes money from advertising. We have a modified experience for viewers using ad blockers

Wikia is not accessible if you've made further modifications. Remove the custom ad blocker rule(s) and the page will load as expected.