Lugares longe da Península Valenpoint
Escathon
Edit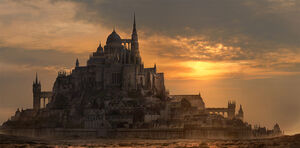 Território: Muito do centro e leste de Faytan;
Língua: Comum, Samaran;
Religião: Sera. Outros membros do Triumvirado são tolerados;
Denonimo: Escathês;
Governo: Teocracia;
População: 1.9 milhões;
Demografia: 90% humanos, meio-elfos 3%, outros 7%.
Uma teocracia devotada a Sera no centro de Faytan que combate a invasão de demônios há um século.
Kotharilym
Edit
Uma monarquia absoluta reinada por um dragão e com kobolds como boa parte de sua população
O Império de Samarach
Edit
Ninguém em Valen viu uma legião imperial já faz décadas, mas o Império ainda existe, ainda é imenso, e ainda conseguiria derrotar quase qualquer outra nação em uma guerra convencional.
Ad blocker interference detected!
Wikia is a free-to-use site that makes money from advertising. We have a modified experience for viewers using ad blockers

Wikia is not accessible if you've made further modifications. Remove the custom ad blocker rule(s) and the page will load as expected.